Anthem, Arizona, is a beautiful master-planned community located north of the Phoenix metropolitan area and has a population of about 23,000 people. Its footprint covers an area of just over nine miles, and it lies at the base of Daisy Mountain and Gavilan Peak with its western border sitting within the Phoenix city limits.
Homes for sale in Anthem currently have a median list price of about $619,000, a little above last year's median price of $515,000. The area is experiencing a seller's market, and therefore, more buyers are seeking homes from a limited inventory.
Buyers of all ages — from first-time homebuyers to empty nesters  — are snatching up houses for sale in Anthem because the master-planned community concept is not only flexible but inclusive. In decades past, master-planned communities usually were only for 55 and older residents, but that's not the case anymore. Master-planned communities don't just offer homes in a distinct community, they also provide many recreational outlets such as golf, swimming, tennis, and "members-only" shops and restaurants. For example, The Outlets at Anthem is a mall that features more than 60 stores. Here are some more reasons why everyone loves Anthem.
1. Most residents own their homes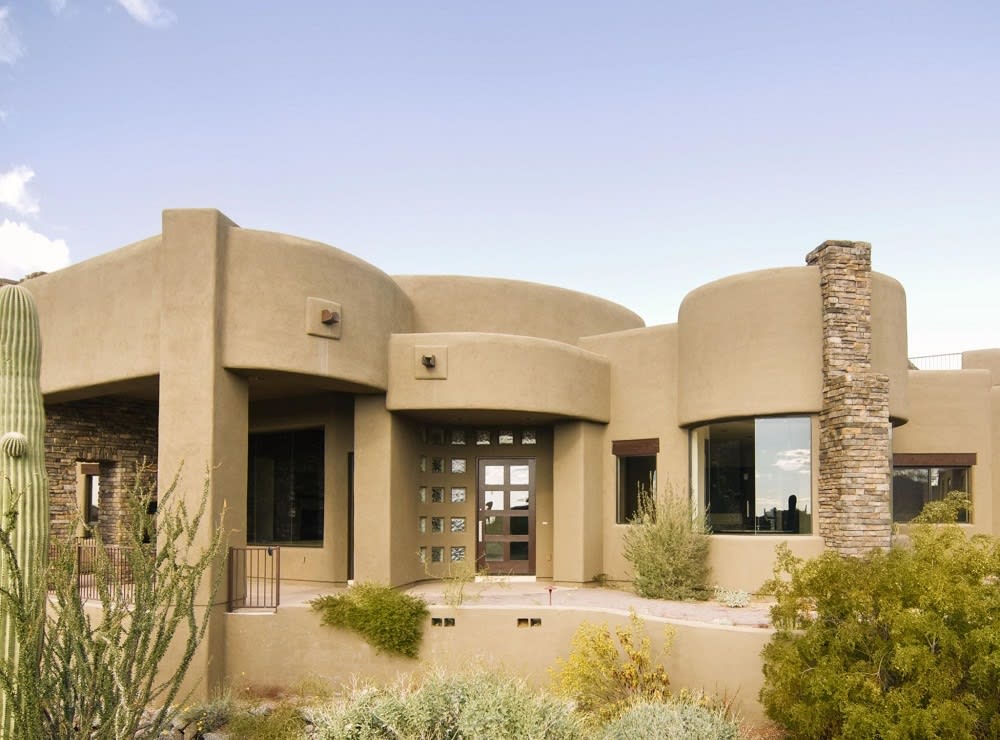 In Anthem, nearly 80 percent of the residents own their homes, and the remaining rent their homes. This is important to note because it accounts for a strong community where residents take pride in homeownership as opposed to an area with a higher number of renters, which historically can mean residents may be transient or come from financially weaker backgrounds.
2. The climate isn't extreme
While you might assume that any city in Arizona is perpetually above 110 degrees every day of the year, you're in for a delightful surprise. Because of Anthem's high elevation, which ranges between 1,760 to 2,428 feet, its climate is much more moderate than that of Phoenix proper, which lies at about 1,085 feet above sea level. The warm season lasts from late May to mid-September, when the average temperature is about 94 degrees. And there are approximately 135 days per year that fall below 50 degrees. The area receives about 13 inches of rain per year and no snow. Phoenix is also known for high humidity levels due partly to the practice of lawn flooding in which residents participate to keep their lawns hydrated and green despite the desert heat and terrain. This isn't the case in Anthem due to its higher elevation.
3. Jobs are varied and plentiful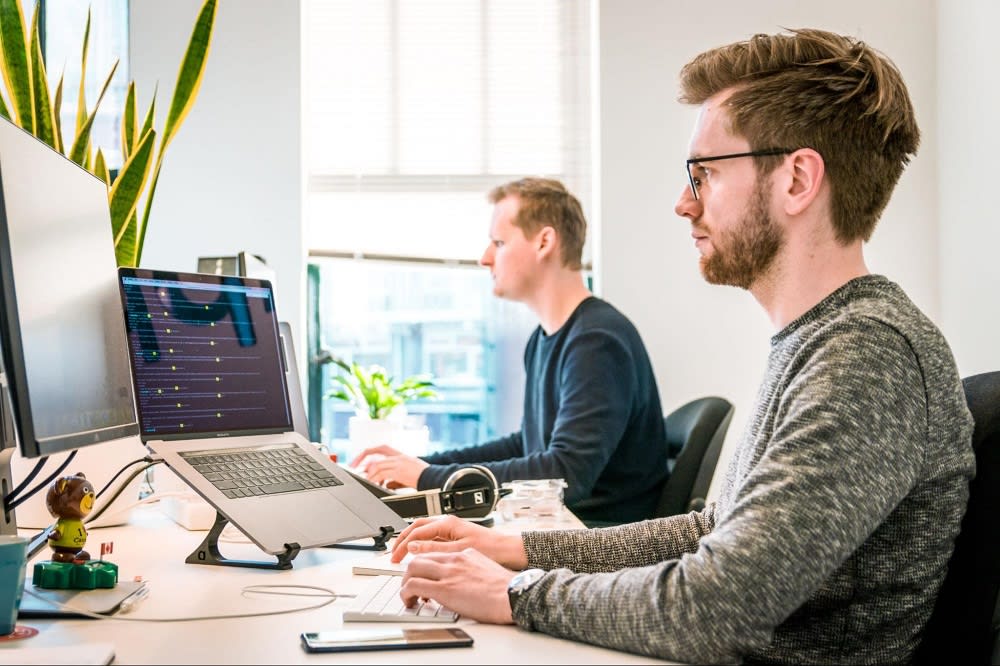 Approximately 
52 percent
 of Anthem's residents work in management, business, science, and the arts. Sales and office occupations account for 27 percent of employment, and around 13 percent work in service occupations. The highest percentage of the population, about 24 percent, works in educational services, health care, and social assistance, followed by the 30 percent who work in finance, insurance, real estate, scientific, management, administrative, and waste management industries. Almost 83 percent of all Anthem residents have at least a Bachelor's degree or higher, and close to 39 percent have STEM degrees.
4. The pros outweigh the cons
While there are cons to living in Anthem, including no middle school availability and dry weather, the pros outweigh them. These include:
Low property taxes
Low risk of hurricanes
Low risk of wildfires
Low incidences of cancer
Low cancer mortality rate
High math proficiency at the elementary and high school levels
High reading and language proficiency at the elementary school level
Low number of windy days
Comfortable humidity levels
5. The community is rural but still close to the city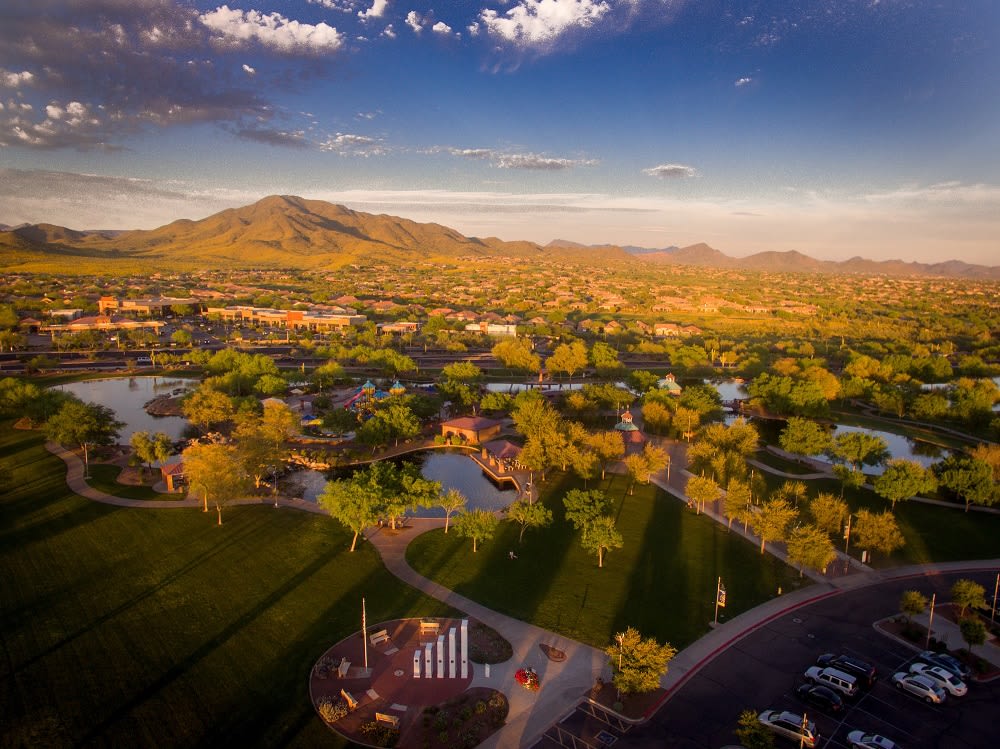 Photo courtesy of Anthem Community Council
As Anthem is a suburb of Phoenix, it harbors a terrific, rural setting for couples and families to live in. Located about 30 miles north of downtown Phoenix, it's still close enough to the city so residents living in former houses for sale in Anthem can take advantage of all the perks of a metropolitan hub without having to live in the hustle and bustle.
6. The Anthem community park is a can't-miss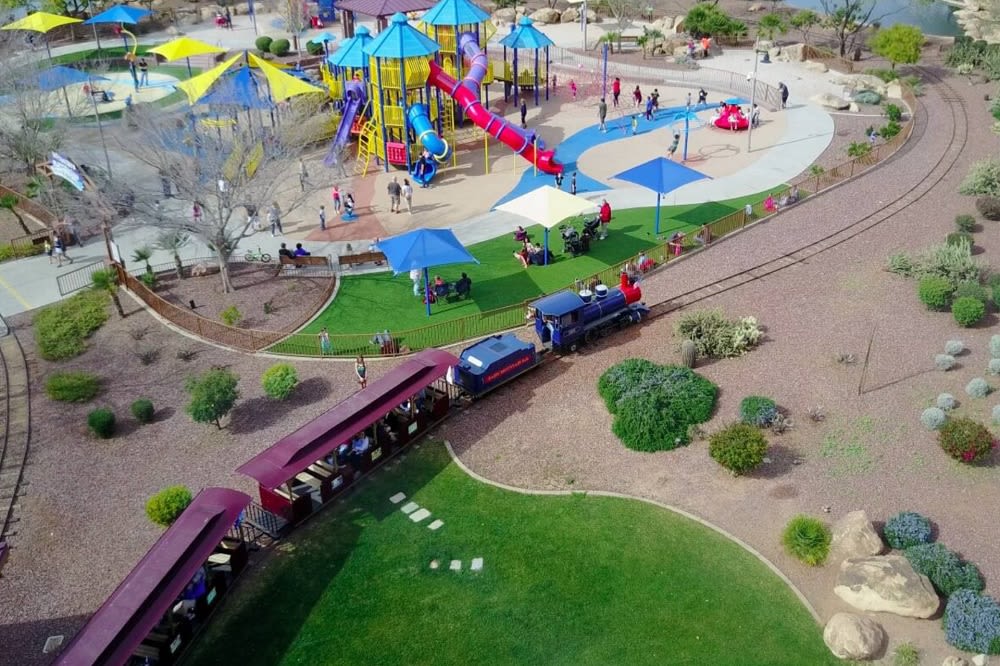 Photo courtesy of Daisy Mountain Railroad
The 
Anthem Community Park
 offers residents a vast, 60-acre park with miles of walking trails, hiking and biking trails, sports fields, a skate park, fishing lakes, and many other venues for outdoor enthusiasts. The park also features a splash pad and a railroad inside, as well as a multistory playground for the wee ones to enjoy. It's perfect for those hot summer days. The Daisy Mountain Railroad is a 2,800-feet railroad track that transports riders on a 10-minute ride around the park where they can view the park grounds and pass by a tunnel, a small lake, and some waterfalls.
7. North Valley Escape Room
Are you up for a mystery-packed afternoon? You and nine additional family members and friends can meet up at the 
North Valley Escape Room
, an interactive escape attraction that's perfect when you want to escape the outdoors. You'll have your choice of themed rooms to tackle, from a secret research lab to a pyramid escape mystery. The most challenging option of all is the 75-minute "Escape from Alcatraz" escape, but look out — this adventure is extreme and the minimum age requirement is 14.
8. Anthem Days
Anthem Days is an annual festival where residents in Anthem can gather at the Anthem community park for an old-fashioned get-together that will delight both young and old. It features craft vendors, carnival rides, food and drink, and games of chance.
Local agents like Jeff & Lisa Armbruster are eager to educate new home buyers on all the activities and perks of living in Anthem and can help you find your dream home amidst homes for sale in Anthem. If you're ready to enter the Anthem real estate market and find your dream home, reach out to Jeff today.