In true southwestern fashion, Arizona is a haven for horse lovers, with towns like Cave Creek and Desert Hills drawing in equestrians and hobbyists each year. The cities and towns north of Scottsdale offer horse enthusiasts the opportunity to invest in larger properties where their horses can roam freely. The key is knowing where and when to invest. But before you start browsing online listings for available properties, think through these points to determine whether owning a Desert Hills horse property is really right for you.
Get to know Desert Hills
To truly know whether a horse property in Desert Hills is right for you, it's a good idea to spend time getting to know the area. What's it like there? Do you feel at home walking through the neighborhoods? The great thing about Desert Hills is that, though it is more of a rural community, it still has a hint of suburbia and quick access to larger towns like Scottsdale and Phoenix. It's nearby to shopping centers like the 
Scottsdale Promenade
 and, of course, fantastic restaurants and bars.
When locals aren't riding through the trails, they can become members at the Starfire Golf Club or TPC Scottsdale. If golf isn't for them, locals can enjoy the many parks around Desert Hills, from Cactus Park to Northsight and more. Restaurants nearby range from the light Mediterranean fare at Pita Jungle to fiery Mexican favorites at Caramba and juicy steaks at Famous 48 and Dominick's.
Look into the North Scottsdale real estate market
If you're hunting for properties in and around North Scottsdale, take a look at how the real estate market is behaving. To know whether a horse property is right for you, you'll want to consider the kinds of properties that are available in the area and what they're selling for. In the past year, homes for sale in North Scottsdale are selling for 
18%
 more than they did a year ago in July 2021, and median prices currently sit at $756,000. It's not unusual for properties to receive multiple offers, with average homes selling in 38 days. Knowing how pricing and demand are influencing the local market can help you strategize on the best time to make your move. Always work closely with an experienced real estate agent who can provide even deeper insights into the market's annual ebb and flow.
Considerations to make
So much goes into owning a horse property, from knowing how much land to invest in, how to account for additional costs, and what you're going to end up using the property for in the long run. Before you invest in a large property in Desert Hills or North Scottsdale, take some of these considerations to heart.
The right acreage
When you consider investing in homes for sale in North Scottsdale where you can bring your horses, think through the kind of acreage you'll need. Typically, the rule is that horse owners should have around 
two acres of land per horse
. Of course, this isn't a hard and fast rule, as it depends largely on the landscape of the area. In Desert Hills, you want to make sure you're getting an open piece of land with ample room for exercising your horses. It can also help to consider how you plan on using your horses. Are you hoping to let them roam and graze freely? Or do you intend to spend a good deal of time training them in paddocks or rings? Though it's always wise to have plenty of space to let your horses run, you could potentially get away with a smaller property if you have additional ways to exercise your horses.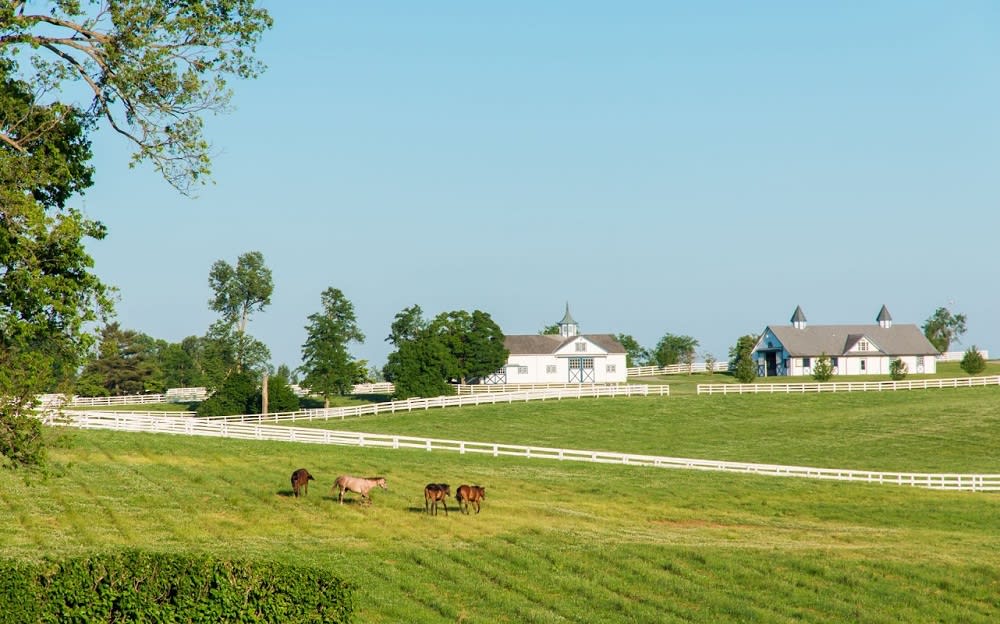 Maintenance and repair
A big consideration to make when investing in horse properties in Desert Hills and North Scottsdale is the maintenance and repair required to keep up with a large property. You may prefer to do much of the work yourself, from hauling hay bales to grooming your horses, to repairing fences and barn siding. Or, you may prefer to hire those jobs out to local professionals. Either way, maintaining a horse property brings with it expenses that other properties simply don't have. Make sure you think through all the possible 
costs of owning horses
 and know how you're going to allocate funds for each expense prior to investing in a property.
Arizona zoning laws
Before you seal the deal on a new piece of North Scottsdale real estate, talk with your agent about any state and county zoning laws. If you're purchasing residential homes for sale in North Scottsdale, keep in mind that you'll have to have a certain number of square feet in order to keep horses on the property. Single-family homes have to have a minimum of 
10,000 square feet
 to be considered. You'll likely have to sign certain legal documents as well, particularly if you're buying horses once you relocate to Arizona. You'll have to sign off that you're aware of the risks and responsibilities associated with horse ownership and provide proof that you have a property that's set up to accommodate them.
Finding homes for sale in North Scottsdale
Finding the right property takes the help of a qualified Desert Hills and North Scottsdale real estate agent. If you're feeling confident that a horse property is right for you, reach out to real estate agents Jeff and Lisa Armbruster. This dynamic team of horse-lovers is familiar with all the ins and outs required to secure an equine property in Arizona. You can be sure they'll help you navigate each step of the buying process with clarity and ease. So when you're ready to see what properties are available in Desert Hills, get in touch with 
Jeff Armbruster
.