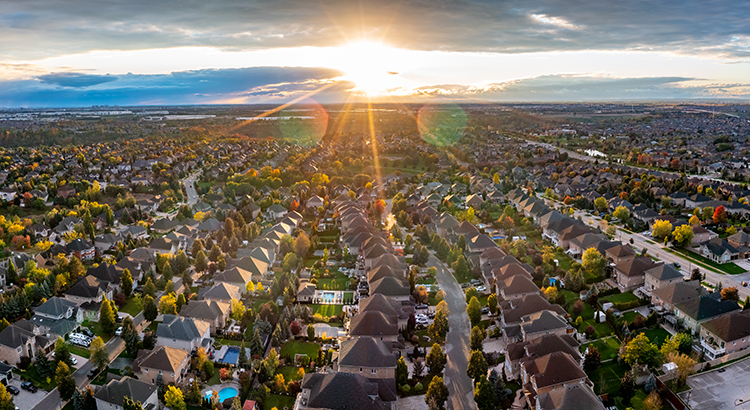 With all the headlines circulating about home prices and rising mortgage rates, you may wonder if it still makes sense to invest in homeownership right now. A recent poll from Gallup shows the answer is yes. In fact, real estate was voted the best long-term investment for the 11th consecutive year, consistently beating other investment types like gold, stocks, and bonds (see graph below):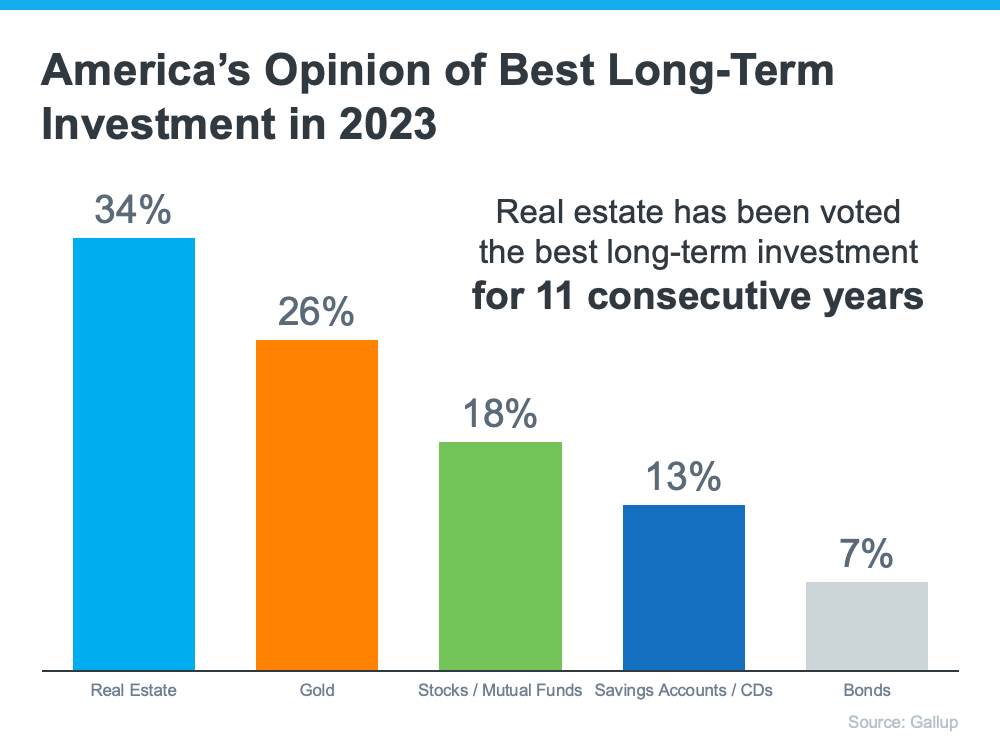 If you're thinking about purchasing a home, let this poll reassure you. Even with everything happening today, Americans recognize owning a home is a powerful financial decision.
Why Do Americans Still Feel So Positive About the Value of Investing in a Home?
Purchasing real estate has typically been a solid long-term strategy for building wealth in America. As Lawrence Yun, Chief Economist at the National Association of Realtors (NAR), notes:
". . . homeownership is a catalyst for building wealth for people from all walks of life. A monthly mortgage payment is often considered a forced savings account that helps homeowners build a net worth about 40 times higher than that of a renter."
That's because owning a home grows your net worth over time as your home appreciates in value and as you pay down your mortgage. And, since building that wealth takes time, it may make sense to start as soon as you can. If you wait to buy and keep renting, you'll miss out on those monthly housing payments going toward your home equity.
Bottom Line
Buying a home is a powerful decision. So, it's no wonder so many people view real estate as the best long-term investment. If you're ready to start on your own journey toward homeownership, let's connect today.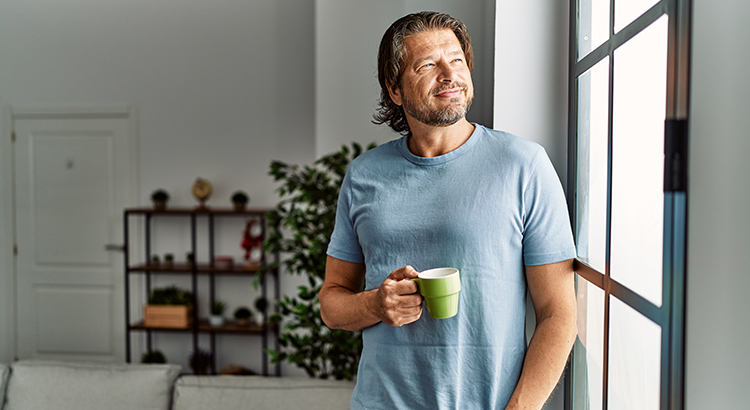 When you look at the numbers today, the one thing that stands out is the strength of this housing market. We can see this is one of the most foundationally strong housing markets of our lifetime – if not the strongest housing market of our lifetime. Here are two fundamentals that prove this point.
1. The Current Mortgage Rate on Existing Mortgages
First, let's look at the current rate on existing mortgages. According to the Federal Housing Finance Agency (FHFA), as of the fourth quarter of last year, over 80% of existing mortgages have a rate below 5%. That's significant. And, to take that one step further, over 50% of mortgages have a rate below 4% (see graph below):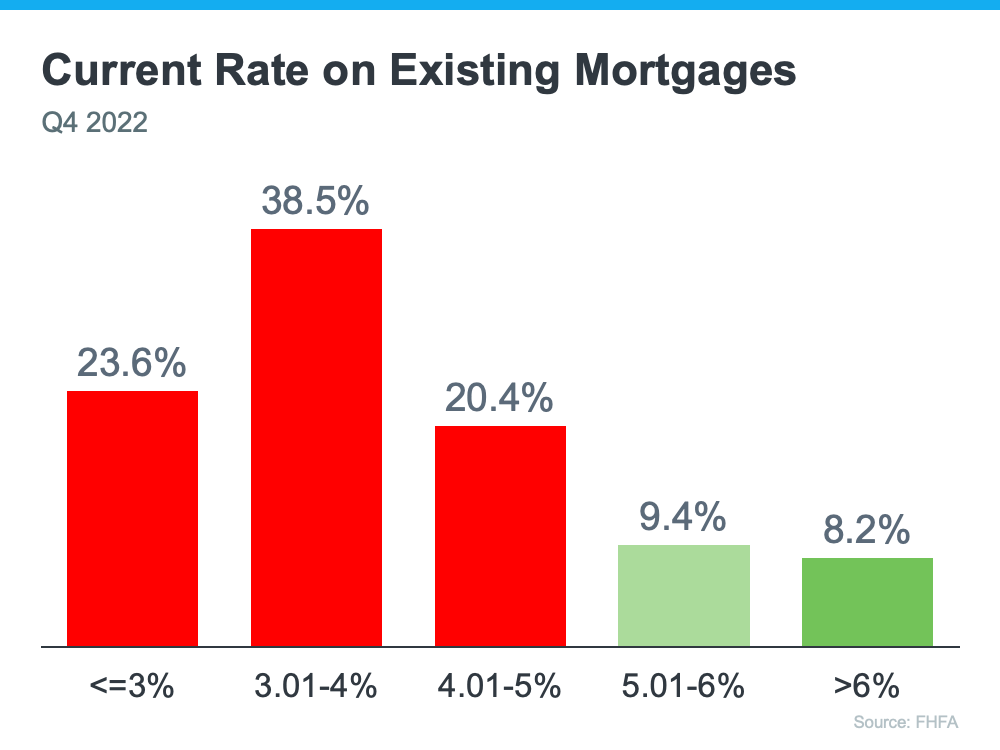 Now, there's a lot of talk in the media about a potential foreclosure crisis or a rise of homeowners defaulting on their loans, but consider this. Homeowners with such good mortgage rates are going to work as hard as they can to keep that mortgage and stay in their homes. That's because they can't go out and buy another house, or even rent an apartment, and pay what they do today. Their current mortgage payment is more affordable. Even if they downsize, with today's higher mortgage rates, it could cost more.
Here's why this gives the housing market such a solid foundation today. Having so many homeowners with such low mortgage rates helps us avoid a crisis with a flood of foreclosures coming to market like there was back in 2008.
2. The Amount of Homeowner Equity
Second, Americans are sitting on tremendous equity right now. According to the Census and ATTOM, roughly two-thirds (around 68%) of homeowners have either paid off their mortgage or have at least 50% equity (see chart below):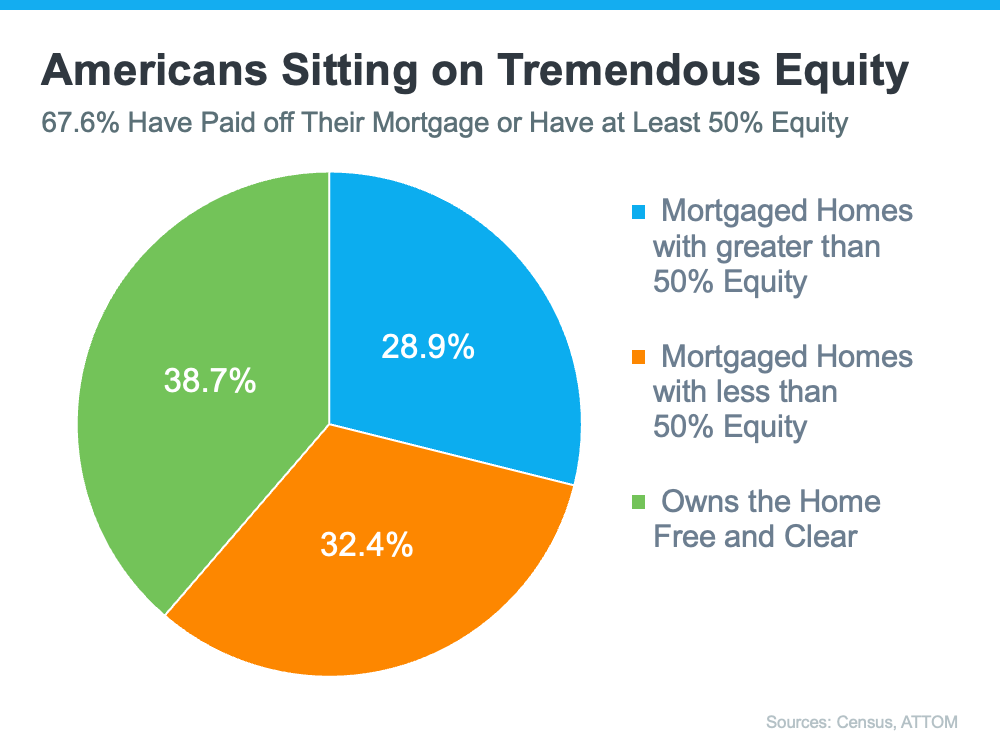 In the industry, the term for this is equity rich. This is significant because if you think back to 2008, some people had to make the difficult decision to walk away from their homes because they owed more on the home than it was worth.
But this time, things are different because homeowners have built up so much equity over the past few years alone. And, when homeowners have that much equity, it helps us avoid another wave of distressed properties coming onto the market like we saw during the crash. It also creates an extremely strong foundation for today's housing market.
Bottom Line
We are in one of the most foundationally strong housing markets of our lifetime because homeowners are going to fight to keep their current mortgage rate and they have a tremendous amount of equity. This is yet another reason things are fundamentally different than in 2008.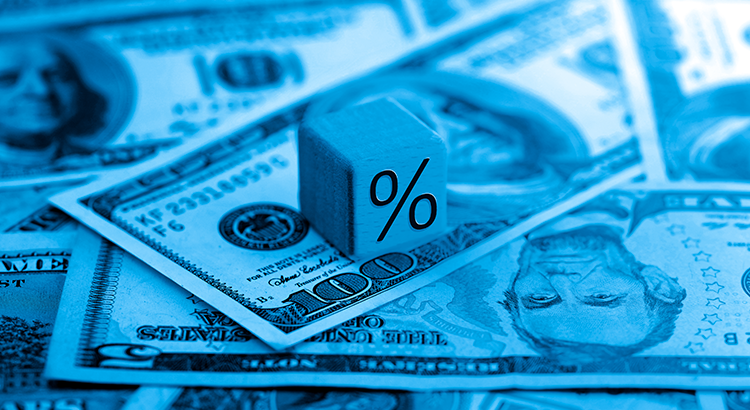 During the fourth quarter of last year, many housing experts predicted home prices were going to crash this year. Here are a few of those forecasts:
Jeremy Siegel, Russell E. Palmer Professor Emeritus of Finance at the Wharton School of Business:
"I expect housing prices fall 10% to 15%, and the housing prices are accelerating on the downside."
Mark Zandi, Chief Economist at Moody's Analytics:
"Buckle in. Assuming rates remain near their current 6.5% and the economy skirts recession, then national house prices will fall almost 10% peak-to-trough. Most of those declines will happen sooner rather than later. And house prices will fall 20% if there is a typical recession."
"Housing is already cooling in the U.S., according to July data that was reported last week. As interest rates climb steadily higher, Goldman Sachs Research's G-10 home price model suggests home prices will decline by around 5% to 10% from the peak in the U.S. . . . Economists at Goldman Sachs Research say there are risks that housing markets could decline more than their model suggests."
The Bad News: It Rattled Consumer Confidence
These forecasts put doubt in the minds of many consumers about the strength of the residential real estate market. Evidence of this can be seen in the December Consumer Confidence Survey from Fannie Mae. It showed a larger percentage of Americans believed home prices would fall over the next 12 months than in any other December in the history of the survey (see graph below). That caused people to hesitate about their homebuying or selling plans as we entered the new year.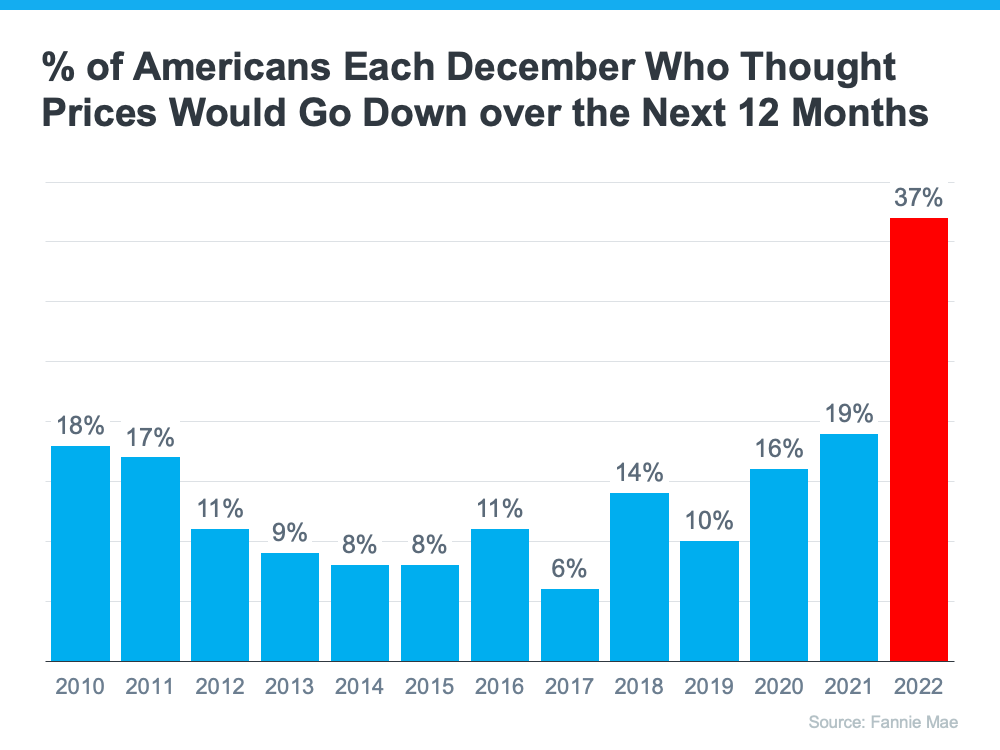 The Good News: Home Prices Never Crashed
However, home prices didn't come crashing down and seem to be already rebounding from the minimal depreciation experienced over the last several months.
In a report just released, Goldman Sachs explained:
"The global housing market seems to be stabilizing faster than expected despite months of rising mortgage rates, according to Goldman Sachs Research. House prices are defying expectations and are rising in major economies such as the U.S.,. . . "
Those claims from Goldman Sachs were verified by the release last week of two indexes on home prices: Case-Shiller and the FHFA. Here are the numbers each reported: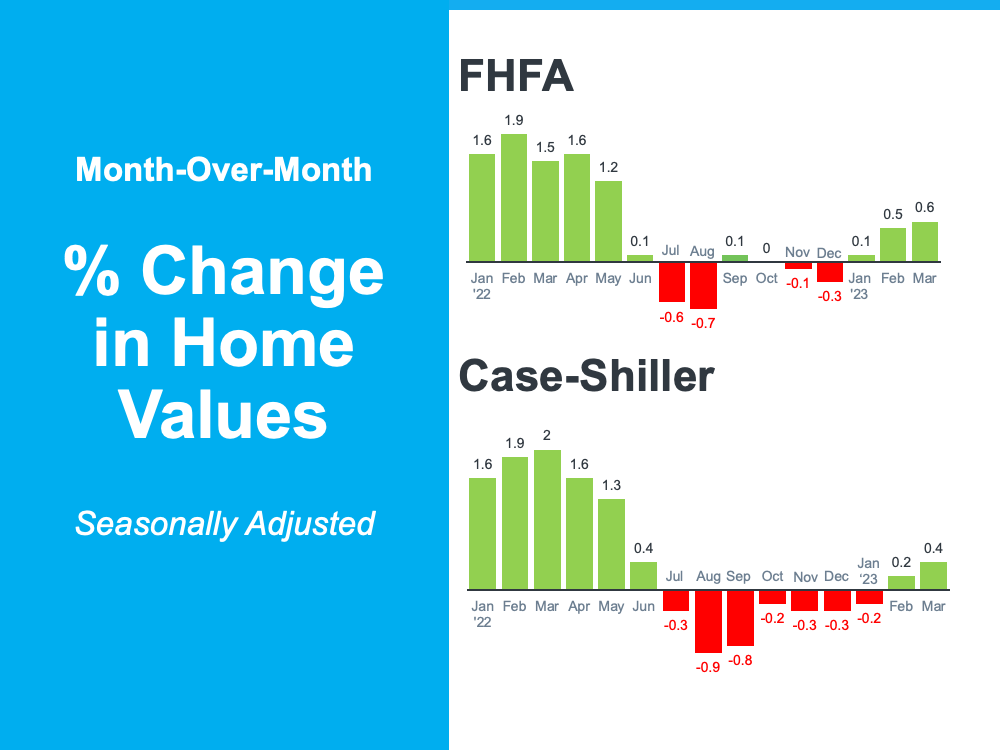 Home values seem to have turned the corner and are headed back up.
Bottom Line
When the forecasts of significant home price depreciation were made last fall, they were made with megaphones. Mass media outlets, industry newspapers, and podcasts all broadcasted the news of an eminent crash in prices.
Now, forecasters are saying the worst is over and it wasn't anywhere near as bad as they originally projected. However, they are whispering the news instead of using megaphones. As real estate professionals, it is our responsibility – some may say duty – to correct this narrative in the minds of the American consumer.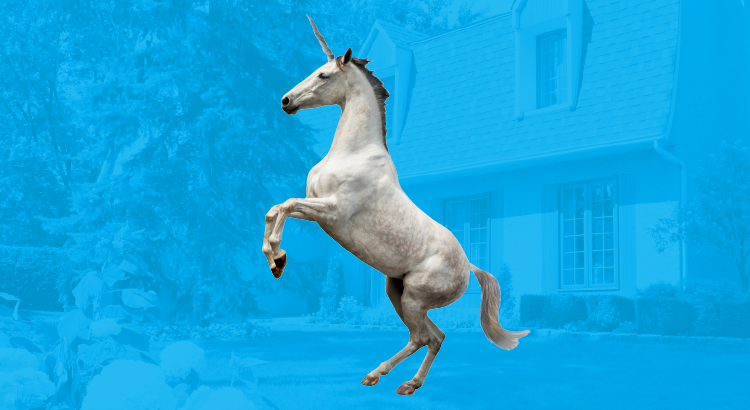 Some Highlights
Comparing housing market metrics from one year to another can be challenging in a normal housing market – and the last few years have been anything but normal. In a way, they were 'unicorn' years.
Expect unsettling housing market headlines this year, mostly due to unfair comparisons with the 'unicorn' years.
Let's connect so I can share the data that puts those headlines in the proper perspective.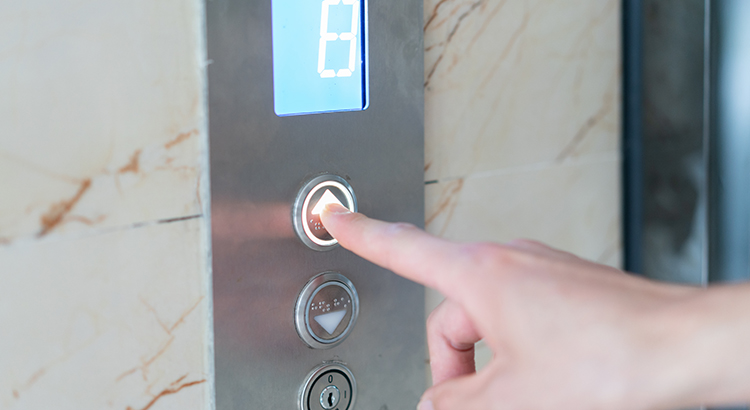 Media coverage about what's happening with home prices can be confusing. A large part of that is due to the type of data being used and what they're choosing to draw attention to. For home prices, there are two different methods used to compare home prices over different time periods: year-over-year (Y-O-Y) and month-over-month (M-O-M). Here's an explanation of each.
Year-over-Year (Y-O-Y):
This comparison measures the change in home prices from the same month or quarter in the previous year. For example, if you're comparing Y-O-Y home prices for April 2023, you would compare them to the home prices for April 2022.
Y-O-Y comparisons focus on changes over a one-year period, providing a more comprehensive view of long-term trends. They are usually useful for evaluating annual growth rates and determining if the market is generally appreciating or depreciating.
Month-over-Month (M-O-M):
This comparison measures the change in home prices from one month to the next. For instance, if you're comparing M-O-M home prices for April 2023, you would compare them to the home prices for March 2023.
Meanwhile, M-O-M comparisons analyze changes within a single month, giving a more immediate snapshot of short-term movements and price fluctuations. They are often used to track immediate shifts in demand and supply, seasonal trends, or the impact of specific events on the housing market.
The key difference between Y-O-Y and M-O-M comparisons lies in the time frame being assessed. Both approaches have their own merits and serve different purposes depending on the specific analysis required.
Why Is This Distinction So Important Right Now?
We're about to enter a few months when home prices could possibly be lower than they were the same month last year. April, May, and June of 2022 were three of the best months for home prices in the history of the American housing market. Those same months this year might not measure up. That means, the Y-O-Y comparison will probably show values are depreciating. The numbers for April seem to suggest that's what we'll see in the months ahead (see graph below):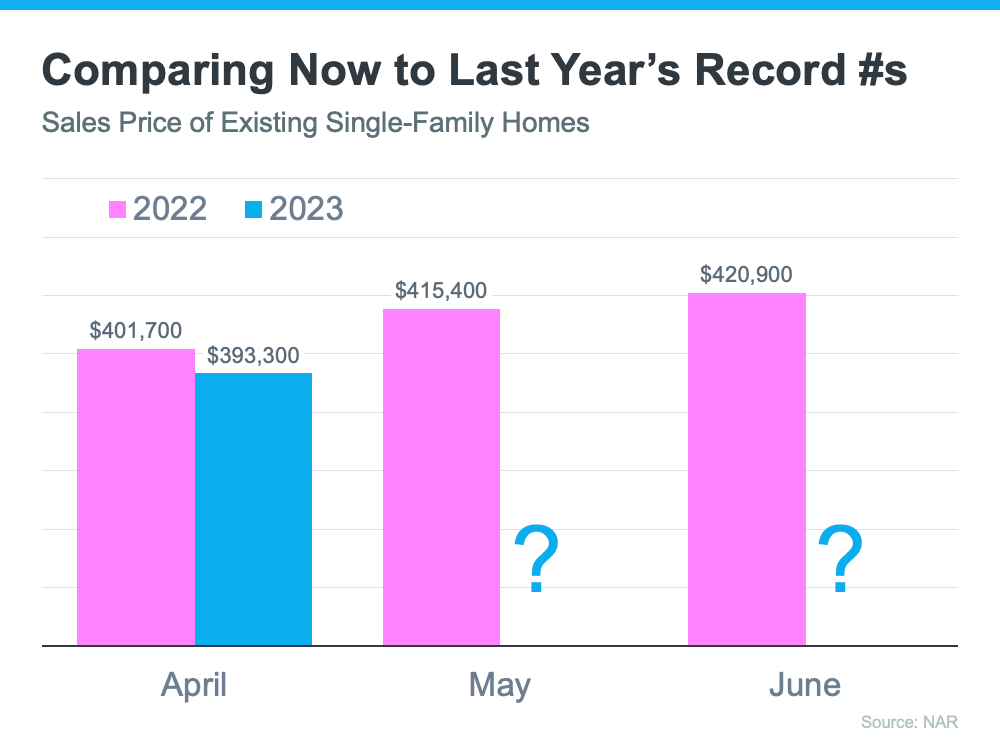 That'll generate troubling headlines that say home values are falling. That'll be accurate on a Y-O-Y basis. And, those headlines will lead many consumers to believe that home values are currently cascading downward.
However, on a closer look at M-O-M home prices, we can see prices have actually been appreciating for the last several months. Those M-O-M numbers more accurately reflect what's truly happening with home values: after several months of depreciation, it appears we've hit bottom and are bouncing back.
Here's an example of M-O-M home price movements for the last 16 months from the CoreLogic Home Price Insights report (see graph below):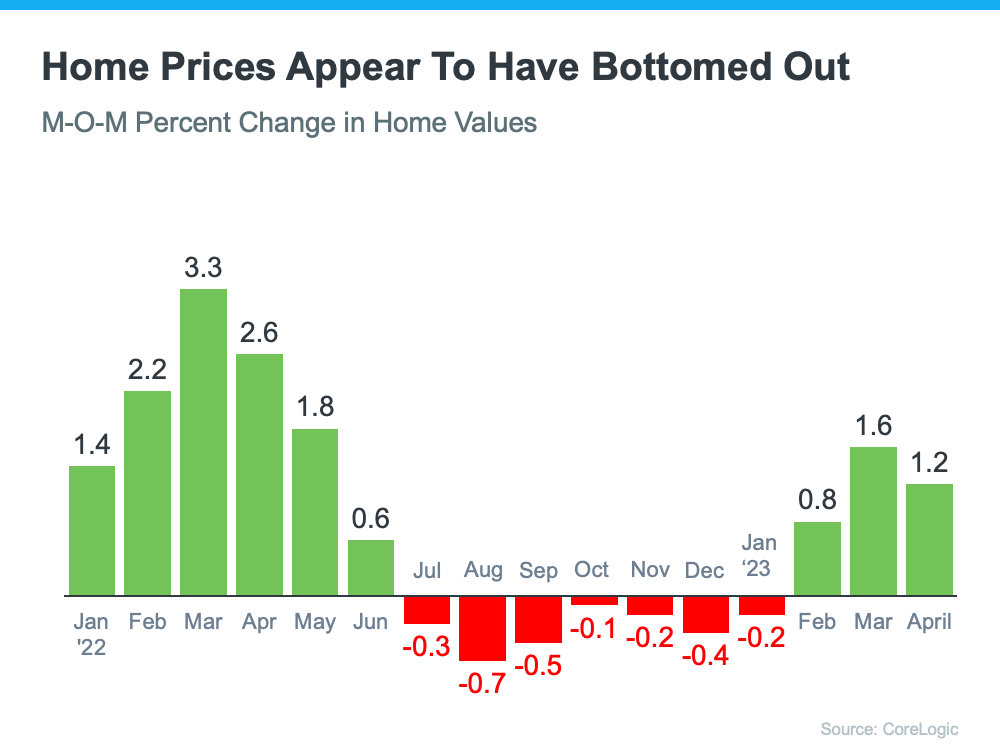 Why Does This Matter to You?
So, if you're hearing negative headlines about home prices, remember they may not be painting the full picture. For the next few months, we'll be comparing prices to last year's record peak, and that may make the Y-O-Y comparison feel more negative. But, if we look at the more immediate, M-O-M trends, we can see home prices are actually on the way back up.
There's an advantage to buying a home now. You'll buy at a discount from last year's price and before prices start to pick up even more momentum. It's called "buying at the bottom," and that's a good thing.
Bottom Line
If you have questions about what's happening with home prices, or if you're ready to buy before prices climb higher, let's connect.
The Impact of Inflation on Mortgage Rates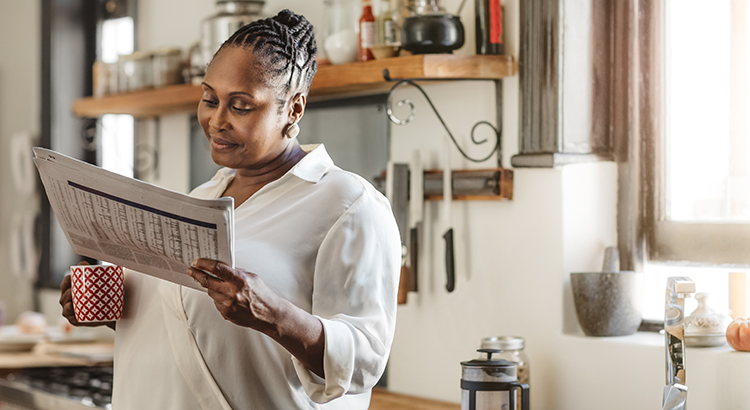 If you're reading headlines about inflation or mortgage rates, you may see something about the recent decision from the Federal Reserve (the Fed). But what does it mean for you, the housing market, and your plans to buy a home? Here's what you need to know.
Inflation and the Housing Market
While the Fed's working hard to lower inflation, the latest data shows that, while the number has improved some, the inflation rate is still higher than the target (2%). That played a role in the Fed's decision to raise the Federal Funds Rate last week. As Bankrate explains:
"Keeping its inflation-fighting streak alive, the Federal Reserve has raised interest rates for the 10th time in 10 meetings . . . The hikes aimed to cool an economy that was on fire after rebounding from the coronavirus recession of 2020."
While the Fed's actions don't directly dictate what happens with mortgage rates, their decisions do have an impact and contributed to the intentional cooldown in the housing market last year.
How This Impacts You
During times of high inflation, your everyday expenses go up. That means you've likely felt the pinch at the gas pump and in the grocery store. By raising the Federal Funds Rate, the Fed is actively trying to lower inflation. If the Fed is successful, it could also ultimately lead to lower mortgage rates and better homebuying affordability for you. That's because when inflation is high, mortgage rates tend to be high. But, as inflation cools, experts say mortgage rates will likely fall.
Where Experts Think Mortgage Rates and Inflation Will Go from Here
Moving forward, both inflation and mortgage rates will continue to impact the housing market. And as Lawrence Yun, Chief Economist at the National Association of Realtors (NAR), says:
"Mortgage rates are likely to descend lower later in the year as the consumer price inflation calms down . . ." 
Mike Fratantoni, Chief Economist at the Mortgage Bankers Association (MBA), explains:
"We continue to expect that mortgage rates will drift down over the course of the year as the economy slows . . ."
While there's no way to say with certainty where mortgage rates will go from here, the experts think mortgage rates will trend down this year if inflation comes down too. To stay informed on the latest insights, connect with a trusted real estate advisor. They keep their pulse on what's happening today and help you understand what the experts are projecting and how it could impact your homeownership plans.
Bottom Line
Don't let headlines about the latest decision from the Fed confuse you. Where mortgage rates go from here depends on what happens with inflation. If inflation cools, mortgage rates should tick down as a result. Let's connect so you have expert insights on housing market changes and what they mean for you.
The Best Time To Sell Your House Is When Others Aren't Selling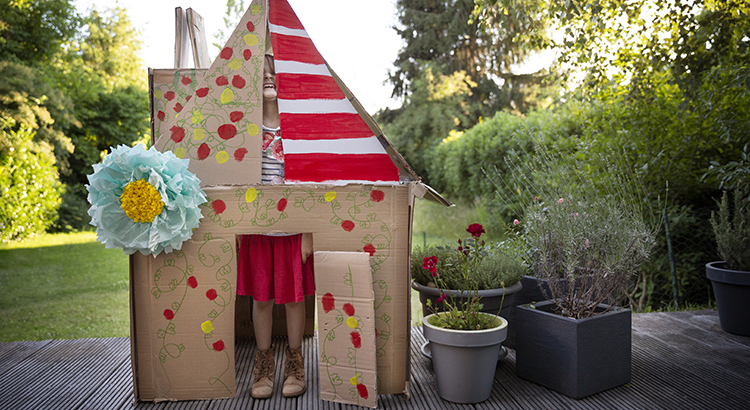 If you're thinking about selling your house, you should know the number of homes for sale right now is low. That's because, this season, there are fewer sellers listing their houses for sale than the norm.
Looking back at every April since 2017, the only year when fewer sellers listed their homes was in April 2020, when the pandemic hit and stalled the housing market (shown in red in the graph below). In more typical years, roughly 500,000 sellers add their homes to the market in April. This year, we saw fewer than 400,000 sellers entering the market in April (see graph below):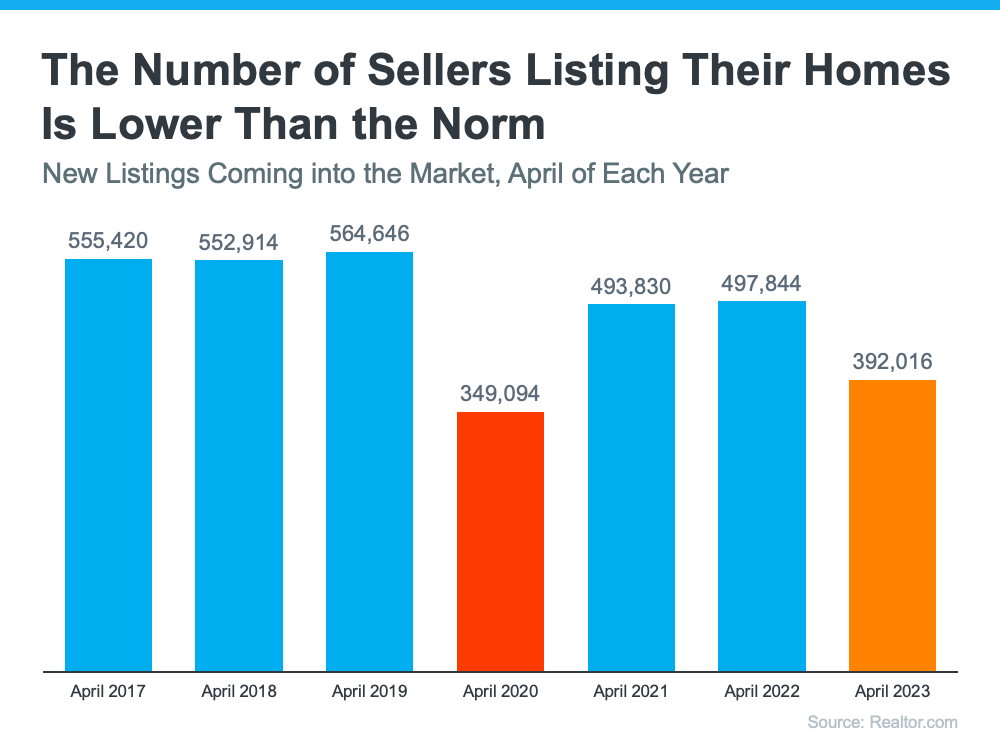 While there are a number of factors contributing to this trend, one thing keeping inventory low right now is that some homeowners are reluctant to move when the mortgage rate they have on their current house is lower than the one they could get today on their next house. It's called rate lock.
As a recent survey from Realtor.com explains, 56% of people who are planning to sell in the next 12 months say they're waiting for rates to come down.
While this wait-and-see approach is right for some sellers, it also creates an opening for more eager sellers to jump in now.
If your current house truly doesn't fit your needs anymore and you're ready to move, don't miss this chance to stand out. When fewer sellers are putting their homes up for sale, buyers will have fewer options, so you set yourself up to get the most eyes possible on your house. That's why your house could see multiple offers as buyers compete over the limited supply of homes for sale – especially if you price it right.
As Lawrence Yun, Chief Economist at the National Association of Realtors (NAR), says:
"Inventory levels are still at historic lows . . . Consequently, multiple offers are returning on a good number of properties."
Bottom Line
If you're ready to sell now, beat the competition before it comes onto the market. If you do, your house should stand out and could get multiple offers. Let's connect to get you market ready.
The Westworld Horse Show in Scottsdale is one of the most anticipated events on the equestrian calendar. Every year, the best horses and riders from around the world gather to showcase their skills and compete for top honors.
The event is held at the beautiful Westworld of Scottsdale, which provides the perfect setting for a weekend of thrilling competition and entertainment. In this article, we'll explore what makes the Show in Scottsdale such a unique and exciting experience.
Headings:
The History of the Westworld Horse Show
Events at the Westworld Horse Show
What to Expect at the Westworld Horse Show
Tips for Attending the Westworld Horse Show
Frequently Asked Questions about the Westworld Horse Show
Conclusion: Why You Should Attend the Westworld Horse Show
The Westworld Horse Show has a rich history that dates back to the early 1950s. Over the years, it has grown into one of the most prestigious equestrian events in the United States.
The show has been hosted at the Westworld of Scottsdale since 1987 and has since become a must-see event for horse lovers and enthusiasts.
The Show in Scottsdale features a wide range of events that cater to different equestrian disciplines. Some of the most popular events include:
Show jumping
Dressage
Reining
Cutting
Western pleasure
Trail riding
Each event has its unique set of rules and judging criteria, making it an exciting and diverse competition.
The Show also offers entertainment events, including trick riding, breed showcases.
Visitors to the Westworld Horse Show can expect to be wowed by the stunning performances of both horses and riders. The show's organizers ensure that the event is well-organized and offers a range of activities for visitors, including:
Food and drinks
Shopping for equestrian gear and souvenirs
Live music and entertainment
Kids' activities and play areas
The Westworld Horse Show offers an experience that is not just about equestrian sports but also about the thrill of competition, the beauty of horses, and the excitement of a live event.
If you plan to attend the Westworld Horse Show in Scottsdale, there are some tips that you should keep in mind to make the most of your experience:
Buy tickets in advance to avoid lines and ensure you get the best seats
Dress comfortably and wear appropriate footwear for walking around the show grounds
Bring sunscreen, a hat, and sunglasses to protect yourself from the sun
Plan your visit in advance to ensure you don't miss any events you want to see
Frequently Asked Questions about the Westworld Horse Show
Q: When is the Westworld Horse Show held?
A: The show is typically held in late January or early February each year.
Q: How do I buy tickets to the Westworld Horse Show?
A: Tickets can be purchased online or at the gate on the day of the event.
Q: Is the Westworld Horse Show family-friendly?
A: Yes, the show offers activities and events for visitors of all ages.
Nestled in the heart of the Sonoran Desert, Scottsdale Arizona 85255 is a thriving community that offers a blend of natural beauty, luxurious living, and exceptional outdoor recreation. The area boasts a range of world-class golf courses, exquisite equestrian facilities, and opulent homes that cater to the discerning tastes of those who seek the finer things in life.
Golf Courses in Scottsdale Arizona 85255
Horseback Riding in Scottsdale Arizona 85255
Luxury Homes in Scottsdale Arizona 85255
TPC Scottsdale – Home of the Waste Management Phoenix Open
1.2. Grayhawk Golf Club – A Desert Oasis with Two Championship Courses
1.3. Troon North Golf Club – A Natural Beauty with Two Distinct Courses
2.1. Pinnacle Peak Park – A Scenic Trail Ride Experience
2.2. MacDonald's Ranch – A Family-Friendly Western Adventure
2.3. Arabian Horse Show – A Prestigious Equestrian Event
3.1. The Silverleaf Club – An Exclusive Community with Top-Notch Amenities
3.2. DC Ranch – A Premier Neighborhood with Stunning Views
3.3. Estancia – A Luxurious Gated Community with a Southwestern Flair
Q: What makes Scottsdale Arizona 85255 a popular destination for golfers?
A: The area is home to several world-class golf courses, including TPC Scottsdale, Grayhawk Golf Club, and Troon North Golf Club.
Q: Can visitors go horseback riding in Scottsdale Arizona 85255?
A: Yes, there are several stables and ranches that offer guided tours and trail rides.
Q: What kind of luxury homes are available in Scottsdale Arizona 85255?
A: The area boasts many opulent homes, including those in exclusive gated communities such as The Silverleaf Club, DC Ranch, and Estancia.
Introduction: Scottsdale, AZ is known for its stunning deserts, luxurious resorts, and vibrant downtown. It's no wonder that many people are considering investing in a home in this city.
But, with the constantly changing real estate market, it's important to know if now is the right time to buy. In this article, we'll take a look at the current market trends and conditions to help you make an informed decision.
Is Now a Good Time to Purchase a Home in Scottsdale, AZ? The real estate market in Scottsdale, AZ is consistently changing, making it difficult to determine the ideal time to invest in a home. However, by taking a closer look at current trends and conditions, you can make a more informed decision about whether or not now is the right time for you to buy.
Heading 1: Understanding the Real Estate Market in Scottsdale, AZ Scottsdale, AZ is known for its high-end homes and luxury lifestyles. However, this doesn't mean that the real estate market is always thriving. In order to determine if now is a good time to invest in a home, because it's important to understand the current market conditions.
Subheading 1: Market Trends and Conditions The real estate market in Scottsdale, AZ is currently experiencing steady growth, with an increasing demand for homes and a stable supply of available properties. The median home price in Scottsdale is around $500,000, with a low inventory of available homes, which is driving up prices.
Subheading 2: Factors that Affect the Real Estate Market in Scottsdale, AZ Several factors can affect the real estate market including the economy, local job market, and government regulations.
It's important to stay informed about these factors, as they can have a significant impact on the market and your investment.
Heading 2: Tips for Investing in a Home in Scottsdale, AZ  It's important to know what you're getting into.
Here are some tips to help you make the right decision:
Subheading 1:  Know Your Budget Before you start looking for a home in Scottsdale, AZ, it's important to determine your budget. This will help you narrow down your options and ensure that you don't overspend.
Subheading 2:  Find a Reliable Realtor Working with a knowledgeable and experienced realtor can be extremely beneficial when investing in a home. They can help you find the right property, negotiate the best deal, and provide valuable insights into the local market.
Subheading 3:  Consider the Location When investing in a home in Scottsdale, AZ, it's important to consider the location. Factors such as proximity to schools, shopping centers, and entertainment venues can have a significant impact on the value of your investment.
Frequently Asked Questions:
Is the real estate market in Scottsdale, AZ expected to continue growing? The real estate market in Scottsdale, AZ is expected to continue growing in the coming years, with a steady demand for homes and a stable supply of available properties. However, it's important to stay informed about any changes in the market to ensure that your investment is protected.
What is the average home price in Scottsdale, AZ?